Production Designer and Cartoonist Lisa Hanawalt stops by to talk to the ladies about her new illustrated book "Coyote Doggirl". They talk about replacing bad habits with "good addictions," dates to trampoline parks and rock climbing, "kid scams" and businesses. They discuss Leonardo DiCaprio's dad's eccentricities, teen drama behind "slime" IG accounts, and they answer a lady problem about joining a predominantly male workforce.
Barbara at Leo's Dad's Estate Sale. See more pics over on the Lady to Lady Instagram!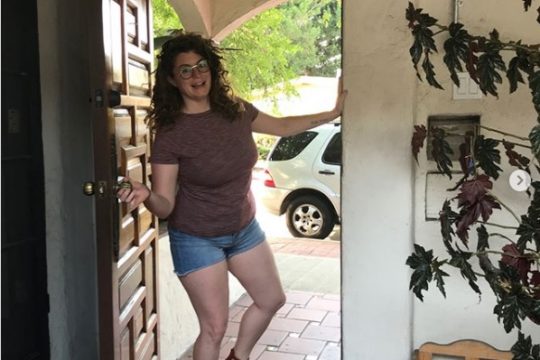 Guest Bio
Lisa is the creator of Tuca & Bertie, an upcoming adult animated series for Netflix. She's the production designer/producer of the Netflix series, BoJack Horseman. She has written & illustrated three books published by Drawn & Quarterly: My Dirty Dumb Eyes, 2013, Hot Dog Taste Test, 2016, and Coyote Doggirl, 2018. She grew up in Palo Alto, California, and graduated from UCLA in 2006. She co-hosts a podcast called Baby Geniuses with comedian Emily Heller, on the Maximum Fun network. She lives in Los Angeles.
Lisa has worked on illustrations, book covers, animation, comics, murals, music videos, patterns, apparel, and exhibits her artwork in galleries. She is represented by UTA and Defiore & Company.